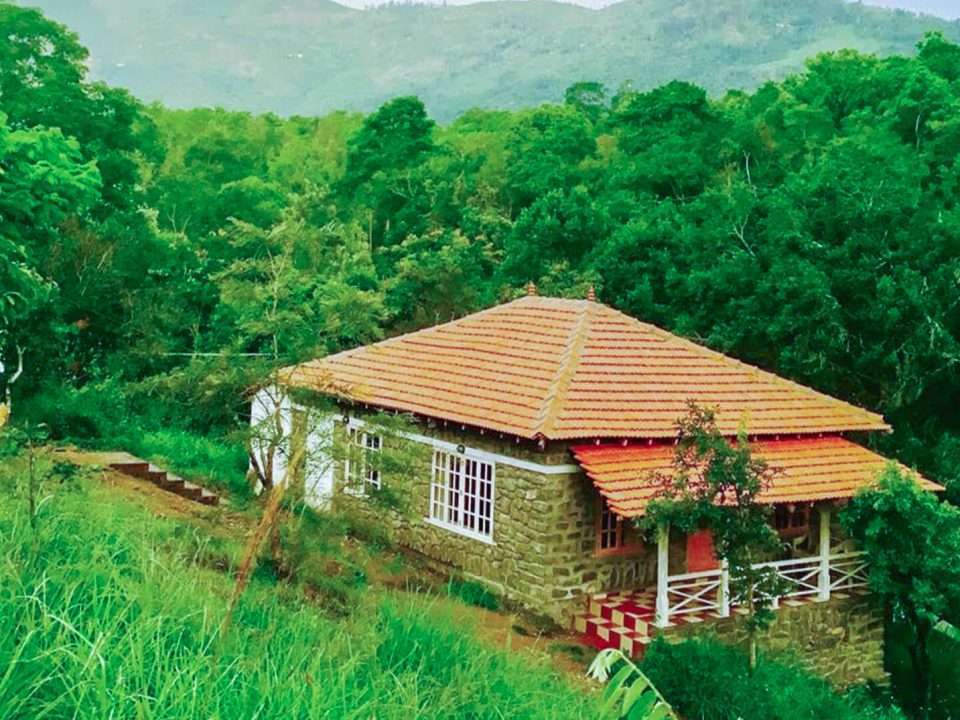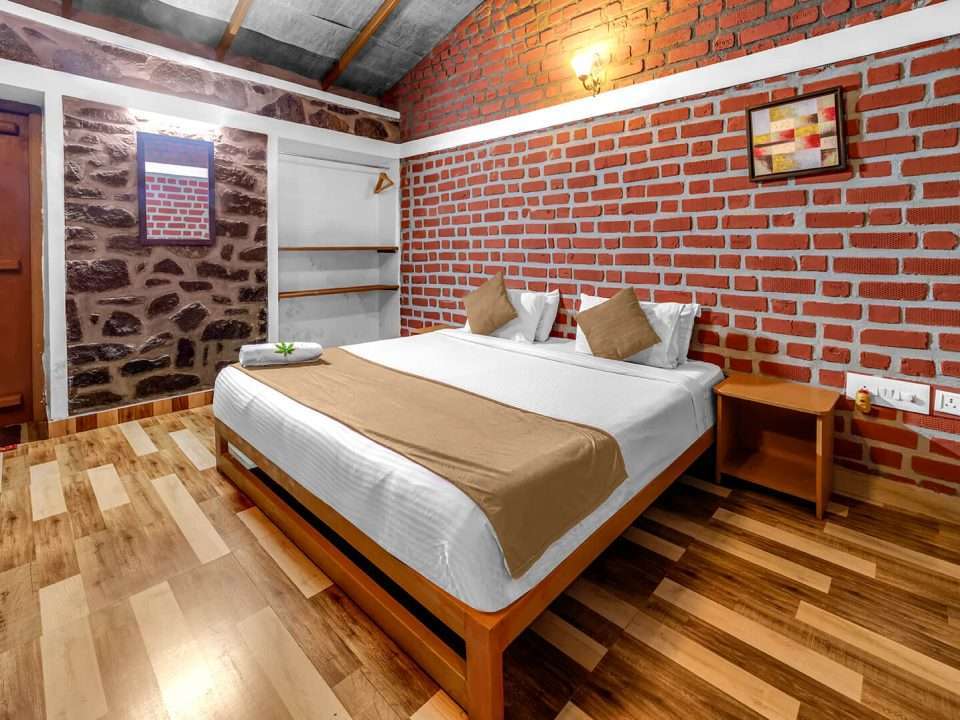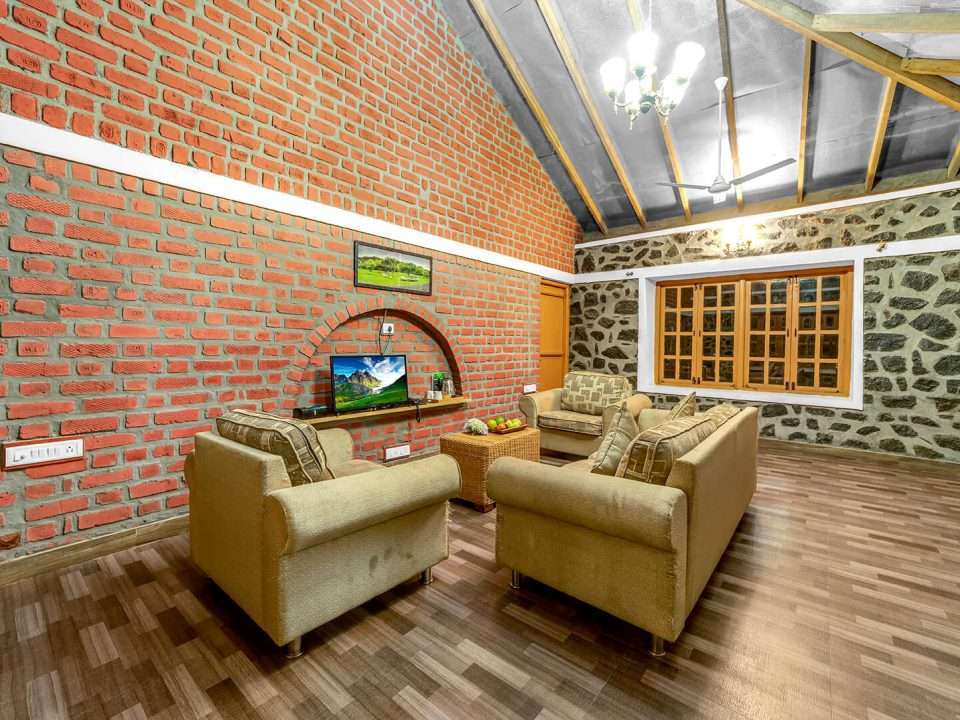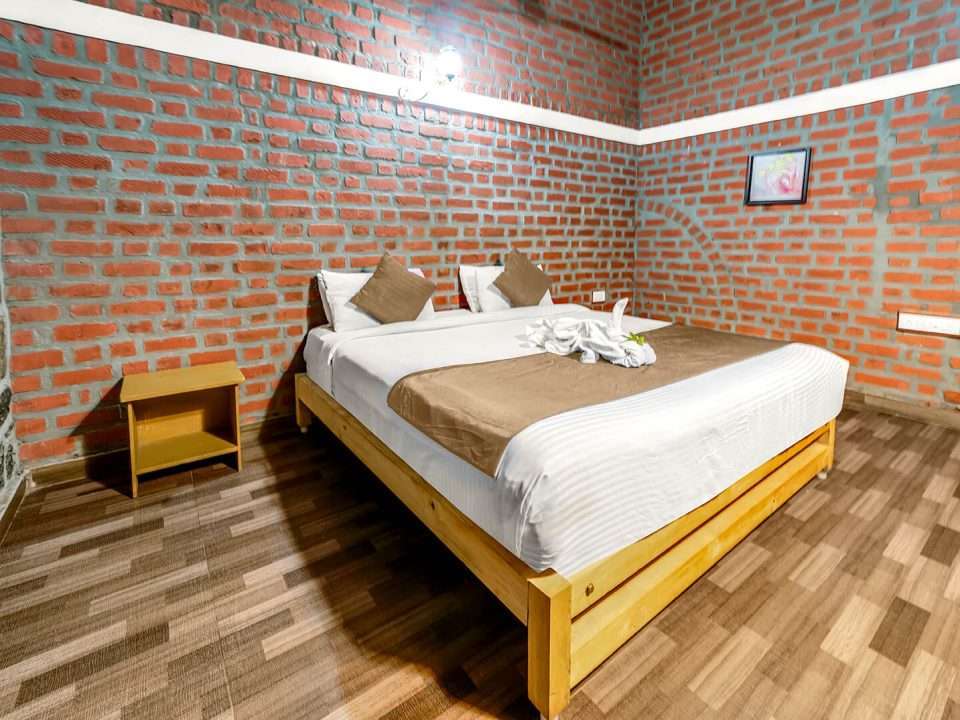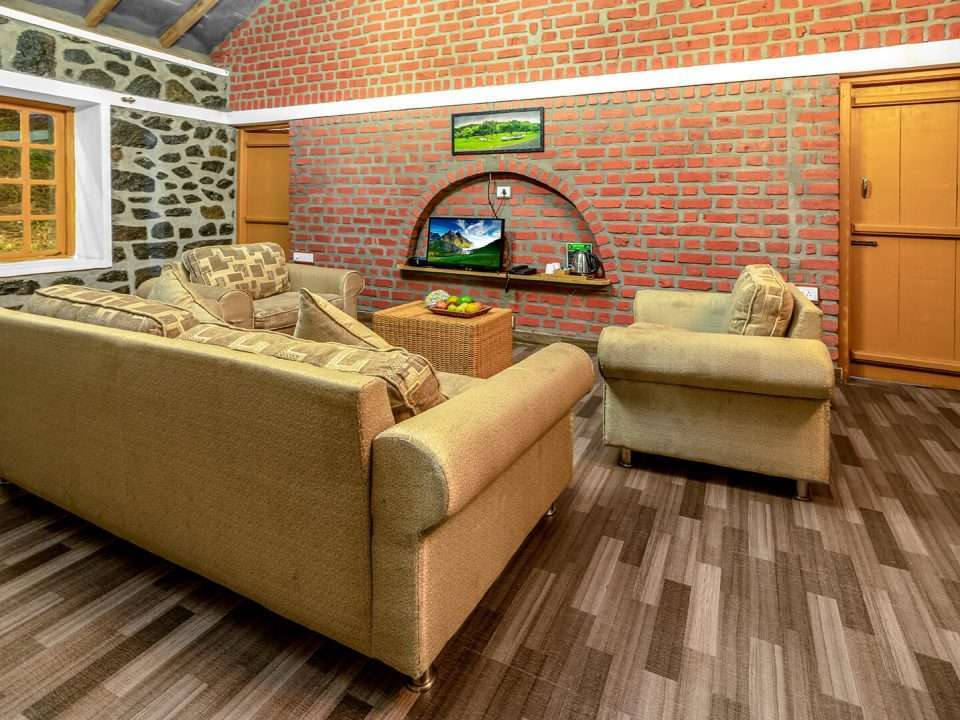 Luxury Stream View Queen Villa
Number of Rooms : 1
Room Size : 1200sq. ft.
We offer you the luxurious accommodation from where the cozy memories would last in your mind forever!! Enjoy the sound of gushing water from the stream passing by and make your day even more beautiful. With two-bedrooms that are interconnected, a living room, and two attached bathrooms with a private sit out area, it offers you a cozy stay experience of a lifetime!!
Bedroom 1: 1 extra-large double bed
Bedroom 2: 1 extra-large double bed
Living room: 1 sofa bed